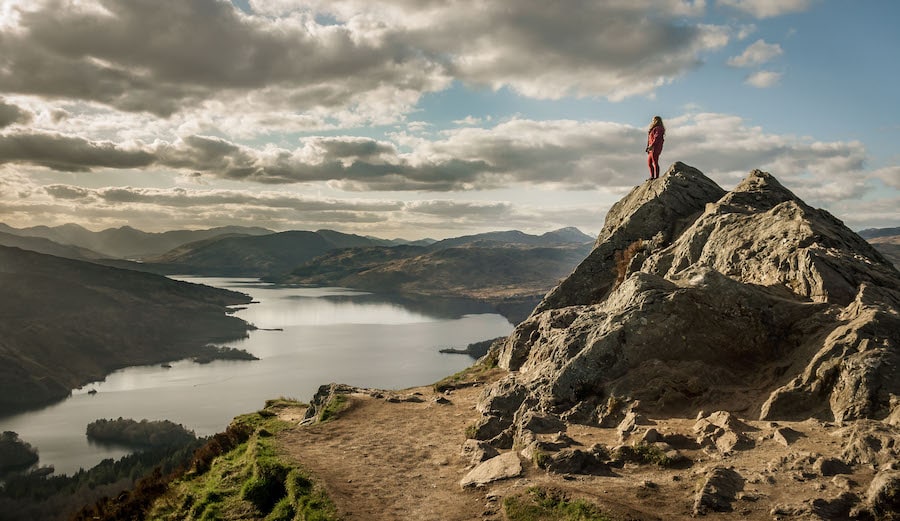 Get active this winter with Arnold Clark Car & Van Rental
2020 has been a year of unique challenges and cancelled plans, and chances are you might not be able to get away from it all this winter for some much-needed sun.
But you don't need to take a flight to have an adventure. Scotland, in particular, has an abundance of stunning locations for outdoor activities and sports, even in the winter months. So why not blow away the cobwebs, try something new and put a spring in your step with this list of fantastic activities to keep your spirits up this winter – all just a car hire away…
Skiing in the Cairngorms
It might not be Val d'Isère, but if you time your trip right then you'll be blessed with fresh and quiet slopes to spend a few blissful hours hurtling down a mountain. The nearby town of Aviemore is full of quaint shops and cafes as well as independent hotels and Airbnbs, if you decide to make a weekend out of it. It's only two and a half hours from Glasgow and Edinburgh, too.
Surfing at Dunbar
Admittedly, Dunbar near Edinburgh might not be the first place that comes to mind when you think of surfing but that's not to say it can't provide you with a thrilling day out. Coast to Coast Surf School on Belhaven Beach hosts lessons for all abilities. So, whether it's your first time on a surfboard, or you're an experienced pro, they have a course for you. If you're new to the sport, they even have equipment hire on site, but if you need to transport your surfboard and wetsuits, our medium wheelbase vans are perfect for fitting multiple boards – maybe even a picnic too. Just remember your Thermos!
Cycling at Millport, Isle of Cumbrae
Becoming increasingly popular due the closure of gyms during lockdown, Scotland saw a rise in cycling of almost 200%. Whether you cycle to just get a bit of time out the house or enjoy going out with the kids at the weekend, cycling may have become a little unappealing now that more cars have returned to the roads. Millport on the Isle of Cumbrae is perfect for a family day out with a 10-mile, relatively flat and safe route around the coastal road. There's plenty of space to pack the bikes in the back of one of our SUVs or, if you don't have bikes at home, there are several bike hire shops on the island that start from £8 for up to three hours. Don't forget to treat yourself to a famous Nardini's ice cream in Largs on your way home!
Hillwalking up Ben A'an, Stirling
Traipsing up a wet and boggy hill in the middle of winter might sound unappealing, but we guarantee the views from the top of Ben A'an over Loch Katrine are worth it! And the climb is perfect for beginners or those with younger children, at just 1,491ft. The hike should only take between 2 – 4 hours depending on how many selfie stops you take along the way! Just remember to dress for the weather, wear warm clothes and choose a sensible time of day – during daylight – to tackle this gorgeous hike.
Fancy a trip but don't have a suitable car to get you there? Arnold Clark Car & Van Rental has a range of vehicles including SUVs for family outings and 4x4s to get you safely to your destination, whatever the weather.
Please always remember to check your local government guidelines before travelling to help keep our communities safe.
Back to Latest News