Need a little staycation inspiration? We've got you!
The long-awaited light at the end of the tunnel is finally in sight, and with the recent government announcements, we can start thinking about summer staycations. If you don't already have a Pinterest board dedicated to glamping and glistening lochs and need a little extra help choosing your summer activities, then look no further.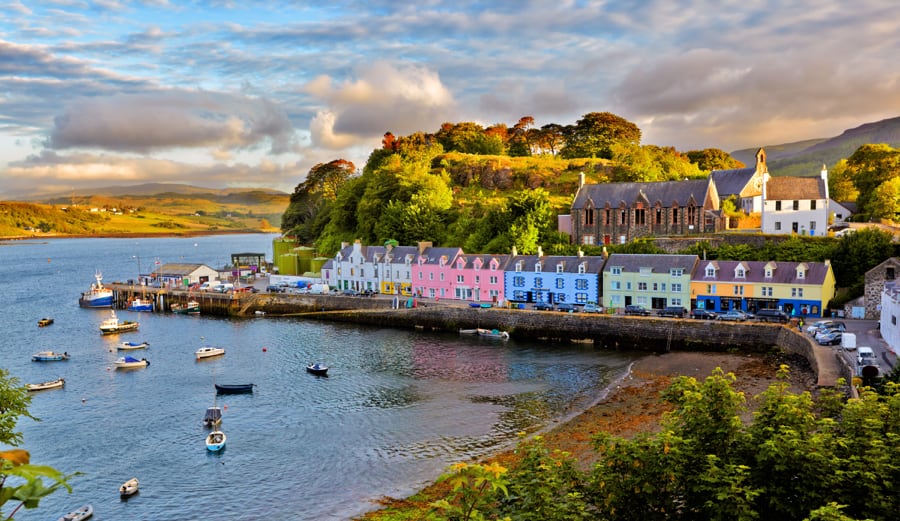 Isle of Skye
The Isle of Skye needs no introduction as one of Scotland's most popular tourist destinations. With limited international travel expected to continue throughout the year, why not make the most of the quieter roads and enjoy a well-deserved break to soak up its beautiful landscape? Some of the main attractions include:
The Instagram-able Quiraing, a geographical formation caused by several landslides.
The Fairy Pools, magical blue and green waterfalls where you can paddle at quieter times.
The Old Man of Storr, Skye's most famous landmark.
Dunvegan Castle, which offers spectacular views over Loch Dunvegan.
The Scottish Borders
While the Scottish Highlands might be the most obvious choice for a week of summer escapism, the borders also have plenty to offer. If you're looking for a seaside break, head towards St Abb's Head National Nature Reserve for long walks along dramatic cliffs overlooking the North Sea. You can spend hours watching the colonies of seabirds that nest there throughout the summer months.
If you're looking for something to entertain the whole family, the towns of Galloway have something for everyone. Whether it's mountain biking through 7stanes world class trails, pottery painting at The Wee Pottery or exploring Cream O'Galloway's dairy farm, there's lots of fun to be had in the Borders.
The Peak District
If an active holiday is more your thing, the Peak District National Park is the perfect staycation destination for you. Buried in the heart of Central England, there's a huge range of cycling trails that are safe for children, as well as rock climbing, caving, horse riding and fishing. Easily accessible from Manchester, Sheffield and Nottingham, you won't have to travel far to escape for a weekend away.
Cornwall
The closest you'll get to feeling like you're in the Mediterranean without setting foot outside the UK, Cornwall is a haven for sunbathers and water sport lovers. With thousands of Airbnbs available, you won't be hard pushed to find suitable accommodation, especially if you time your trip outside of the school holidays. All you need for this trip is a dog, a good book and maybe a surfboard, if you're feeling adventurous.
Need more inspiration? Check out our Instagram page @arnoldclarkcarandvanrental for beautiful destination ideas.
Disclaimer: this article is only intended to provide a little inspiration and joy for when restrictions are relaxed and it is safe to travel again. Always keep up to date with current government guidelines.
Back to Latest News